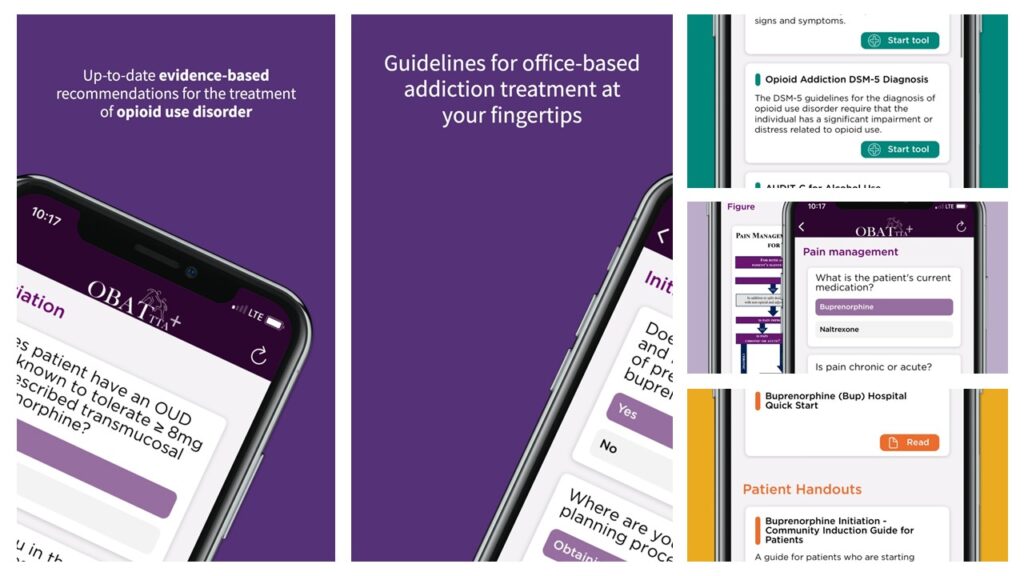 BMC OBAT TTA+ is thrilled to announce the release of a mobile application to support clinicians providing evidence-based treatment to patients with opioid use disorder. The BMC MAT Quick Start App is now available to download, free of charge, for both Apple and Android devices. A web-based version of this application is also available on our website.

The app utilizes interactive clinical algorithms to walk clinicians through each step of the medication initiation process and pain management recommendations for patients with OUD. These algorithms are also available to download on our website under "Resources".

The app does not replace clinical decision-making and is meant to help inform clinicians regarding the use of medications for opioid use disorder. Resources to learn more, including practice guidelines, patient handouts, and links to external organizations are also available through the app.

We would like to applaud our team members, Annie Potter, MSN, MPH, NP, CARN-AP; Andrea Caputo, DNP, FNP-BC, CARN-AP; and Shereen Sodder, BA, for leading this exciting initiative.
You can access the app at the following links:
Our website: https://www.addictiontraining.org/quick-start/
Apple App Store: https://apps.apple.com/us/app/bmc-mat-quick-start/id1524468581
Google Play: https://play.google.com/store/apps/details?id=org.bmcobat.app