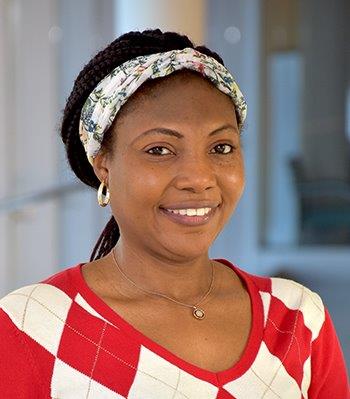 Victoria, a former Nurse Care Manager in the OBAT clinic and current psychiatric nurse practitioner in BMC's Addiction and Behavioral Outpatient Recovery (ABOVE) program, was recently selected as a Recognizing and Eliminating Disparities in Addiction through Culturally-informed Healthcare (REACH) Scholar for the 2021-2022 cohort.
Based in the Department of Psychiatry at the Yale University School of Medicine, this one-year fellowship aims to increase the overall number of racial and ethnic underrepresented minority addiction specialists in the Addiction Psychiatry and Addiction Medicine workforce and to increase the number of addiction specialists adequately trained to work with racial and ethnic minority patients with substance use disorders. Victoria's work with the REACH program will specifically focus on utilizing faith-based community interventions to engage racial and ethnic minority patients in addiction care.
More information about the REACH training program is available here. Please join us in congratulating Victoria on this exciting fellowship!